International Faculty Members Include
---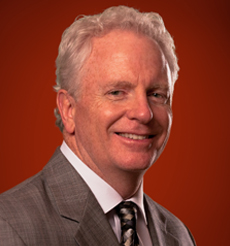 Gary Ansel
System Medical Chief, Vascular Program – OhioHealth, and Assistant Clinical Professor of Medicine in the Department of Internal Medicine at the University of Toledo Medical Center, Toledo, Ohio, USA.
Gary is an internationally renowned interventional expert, both in peripheral vascular and cardiovascular procedures. An expert in his field, he continues to teach and share his knowledge with physicians in the US as well as in China, Japan, England, Ireland, Germany, Italy, Australia, and New Zealand, to name a few, as well as a primary investigator and a national primary investigator for numerous research trials, enabling him to provide cutting-edge technology and the best patient care available to those suffering with peripheral and cardiovascular disease.
He continues to serve as a member of several professional societies, is a former member of the Peripheral Vascular Committee for the American College of Cardiology, and contributes to a number of journals as well as having authored many medical book chapters.
---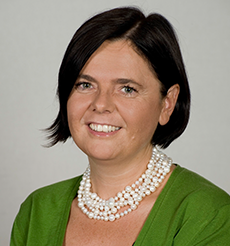 Marianne Brodmann
Vascular Specialist, Division of Angiology, Medical University, Graz Austria
Since 2013 Marianne has been a member of the nucleus of the European Society of Vascular Medicine, is a longstanding member of the UEMS Board of Angiology and was President of the ÖGIA (Austrian Society of Angiology) from 2012 to 2014. Her research interests include anticoagulation and thrombolysis; new endovascular technologies in the peripheral field; and evaluation of nature of restenosis and has participated in 50 international clinical trials. She was President of the Working Group Peripheral Circulation of the European Society of Cardiology from 2014 to 2016.
---
Frank Criado
Vascular Surgeon and Endovascular Specialist, MedStar Union Memorial Hospital in Baltimore, Maryland USA.
Frank is widely recognised to be a pioneer in endovascular therapy, and a major presence at most major vascular and endovascular congresses and events in the U.S. and around the world. He has contributed extensively to the literature with more than 170 papers, editorials, and book chapters. He was the Editor-in-Chief of Vascular Disease Management (VDM) from its inception in 2004 until the end of 2013. He has also been very active in clinical research, with a major focus on aortic stent-graft and carotid interventions, and endovascular technologies in general. He was the U.S. National Principal Investigator (P.I.) for the Medtronic Talent AAA clinical trials, and a member of the Executive Committee for the Medtronic Valor and Valor II Thoracic TAA trials. Additionally, he has been a Site-Principal Investigator for multiple other clinical studies testing aortic endografts and carotid-stent systems.
---
Fabrizio Fanelli
Director of Vascular and Interventional Radiology Department – "Careggi" University hospital – Florence
Fabrizio is a professor of radiology at "Sapienza" University of Rome and is involved in the Cardiovascular and Interventional Radiology Society of Europe (CIRSE) as a member of the Executive Committee, and the current chair of the CIRSE program committee. He is also a member of the program committee of GEST Europe and PCR peripheral, as well as treasurer of the UEMS (European Union of Medical Specialty) Interventional Radiology Division and is a member of the "EBIR Council" (European Board of Interventional Radiology). He is involved in several experimental studies for the evaluation of new materials and devices in clinical practice.
Fabrizio has authored and co-authored numerous papers, books as well as having authored three books concerning the radiological, surgical and clinical fields and is a reviewer for several scientific journals, as well a sitting on a number of editorial boards.
---
Steve Henao
Medical Director for Cardiovascular Research at the Heart Hospital of New Mexico.
Steve's clinical interests include aortic therapy, carotid disease and critical limb ischemia.
He is currently involved in numerous clinical studies, two in particular where he was the highest enrolling clinician in the US. These are the LUCY study looking at the benefits of low profile aortic aneurysm therapy and how it relates to women, and the LIFE study, looking at minimally invasive anaesthesia and postoperative care in an aortic fast-track protocol.
He continues to improve patient care by utilizing contemporary technologies and evidence-based vascular practices for his patients throughout the Southwestern United States.
He has published widely, both with book chapters and journal articles and presents at conferences both within the US and internationally.
---
Osamu Iida
Associate Director of the Cardiovascular Centre, Kansai Rosai Hospital, Japan
Osamu is an established and highly skilled physician with over seventeen years of experience. He has a great deal of experience in the endovascular treatment, specifically vessels of thoracic, abdominal and lower limbs with more than 1,000 cases per year. He also serves as the Chief of Coronary, Endovascular, and Structure Treatments. He was selected Best Doctors in Japan 2016-2017 by Teradoc, Inc.
As a researcher, he has published 35 original papers as a first author and co-authored more than 150 papers. His main research interests are clinical research of SFA treatment using IVUS, research about angiosome (CLI single-site study), various studies which impact many treatment strategies (CLI multicenter study).
---
Tilo Kölbel
Professor of Vascular Surgery at the University of Hamburg, Germany
Tilo trained as a general surgeon in Berlin, working as a fellow and later staff member in vascular surgery and interventional radiology at Malmö University Hospital in Sweden from 2004-2009. He then established endovascular therapies in the Department of Vascular Medicine with Prof. Sebastian Debus at the University Heart Centre Hamburg in 2009 and has been Head of the German Aortic Centre since 2012.
Today his main clinical and scientific interest lie in aortic disease with a focus on complex endovascular techniques, aortic dissection, aortic arch interventions and development of new endovascular treatment strategies and devices.
He is a member of a number of European societies and a reviewer for major North American, European and Asian vascular and interventional radiological journals and is an editorial board member of the Journal of Endovascular Therapy.
---
Ross Milner
Professor of Surgery, The University of Chicago, USA
Ross is a board-certified general and vascular surgeon. In addition, he is the Vice-Chair of Clinical and Peri-operative services and serves as Co-Directory for the Centre of Aortic Diseases. He is an internationally recognized expert in the treatment of complex aortic aneurysmal disease and endograft surveillance paradigms and has been a leader in training other physicians in these areas.
He has been the primary investigator on numerous endovascular device trials and currently serves as the co-national principal investigator for the GREAT registry.
A dedicated educator and mentor, Ross teaches medical students, residents, and fellows about vascular disease management, including the use of aortic stents. He has received numerous awards for his teaching and has been recognized as the first master clinician of the Bucksbaum Institute for Clinical Excellence at the University of Chicago. He is also a reviewer for many journals and is an editorial board member for Endovascular Today and Vascular Disease Management.
---
Tatsuya Nakama
Chief Physician, Department of Cardiology, Tokyo Bay Uravasu Ishikawa Medical Centre, Japan
Tatsuya moved from Chief of Cathererization Laboratory, Department of Cardiology at the Miyazaki Medical Association Hospital in 2018 to his new position as Chief Physician in the Department of Cardiology at the Tokyo Bay Uravasu Ichikawa Medical Centre.
He has published widely, participated in numerous conferences and is a member of many LINC faculties.
---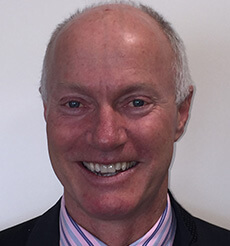 Gerry O'Sullivan
Professor Consultant Vascular Surgery, CH Galway Clinic, Ireland
Gerry is an interventional radiologist – 70% of his practice would be in interventional radiology. He has been involved with a number of medical start-ups in the Galway area.
He is been interested in venous disease for a number of years and says he is still learning. He concentrates exclusively on IIio-femoral deep vein thrombosis and reconstruction.
---
Peter Schneider
Chief of Vascular Therapy, Kaiser Foundation Hospital in Honolulu, Hawaii
Peter practices in Honolulu and has a strong interest in education and training in vascular and endovascular techniques. He has been in practice for 23 years and is Chief of Vascular Therapy at Kaiser Foundation Hospital in Honolulu and has worked with many residents and fellows. He attended Johns Hopkins School of Medicine and then University of California San Francisco for general and vascular surgery training.
He has served on many committees for the Society for Vascular Surgery and the Western Vascular Society, been invited to many visiting professorships, and served as Faculty or Course Director for specialty courses. He authored Endovascular Skills, now in its 3rd edition, and co-authored two other vascular books.
He is currently President of the Western Vascular Society and VIVA. Roles within the Kaiser organization have included Board of Directors and Chief Financial Officer.
---
Darren Schneider
Chief of Vascular and Endovascular Surgery, Weill Cornell Medical College New York USA
Darren Schneider is an internationally recognized expert in advanced minimally invasive treatment for vascular disease. He is a pioneer in the development and application of innovative endovascular techniques for the treatment of carotid disease, aortic aneurysms, and peripheral artery disease. His clinical research is focused on the design and development of endovascular devices for the treatment of patients with these conditions, and he is an investigator in numerous national and international clinical trials. Currently he is the lead-investigator of a single-center IDE study at the NewYork-Presbyterian/Weill Cornell Medical Center evaluating the use of branched and fenestrated aortic stent grafts to treat thoracoabdominal aortic aneurysms. He is also the national principal investigator of a multicenter study of endovascular iliac artery aneurysm repair using branched stent grafts.
His other appointments are Program Director in Vascular Surgery at NewYork-Presbyterian Hospital, and Co-Executive Director of the Vascular Service Line at NewYork-Presbyterian Hospital USA.
---
Jos Van den Berg
Head of the Department of Radiology, St. Antonius Hospital, The Netherlands
Jos' main interest is in interventional and vascular radiology. He successfully defended his thesis entitled "Groin hernia: the role of diagnostic imaging" dealing with the role of Magnetic Resonance Imaging in the diagnosis of groin hernia in April 2001. Since July 2001 he has been the Head of the Department of Radiology of the St. Antonius Hospital and is also Head of the Service of Interventional Radiology in the Ospedale Regionale di Lugano, Switzerland, is Associate Professor of Radiology (Privat Dozent), as well as a lecturer in the Medical Faculty at the University of Bern. Jos is also Associate Professor of Vascular Surgery at the University of Pisa, Italy.
He is a past-president of the Dutch Endovascular Forum, is an active member of the Dutch Society of Radiology (Nederlandse Vereniging voor Radiologie), the ECR (European Congress of Radiology), CIRSE (Cardiovascular and Interventional Radiological Society of Europe) and the SSCVIR (Swiss Society of Cardiovascular and Interventional Radiology), Jos is a reviewer for a number of vascular and interventional radiology journals.
---
Eric Verhoeven
Chief of Vascular and Endovascular Surgery, Department of Vascular Surgery, Germany
In January 2011, Eric was awarded a guest-professorship of Surgery at the University of Lisbon, Portugal, and in October that year he accepted a Professorship in Vascular Surgery at the University of Leuven, Belgium. In 2014, he became full professor in vascular surgery at the Paracelsus Medical University of Nuremberg.
His main interest, both clinical and scientific, continues to be the treatment of complex aortic aneurysms with fenestrated and branched grafts, with now experience in more than 1200 cases.
---