International Faculty Members Include
George Adams
Director of Cardiovascular and Peripheral Vascular Research Rex Hospital Raleigh NC USA
George shares a strong passion for limb salvage and is known for his expertise in the treatment of peripheral vascular disease in patients with critical limb ischemia. He is an avid speaker and well-published researcher and has served as the primary investigator for multiple clinical trials. He is involved in the development of regional systems of care for the treatment of CLI as well as device development for the management of coronary and peripheral vascular disease.
He earned his Masters of Health Sciences in Clinical Research and Fellowship in Cardiology from Duke University, is board-certified by The American Board of Internal Medicine in internal medicine and cardiovascular disease. He is the recipient of an American College of Cardiology Young Investigator's Award and has served on the Advisory Board and Selection Committee for the North Carolina Albert Schweitzer Fellowship. Recently, he earned his executive MBA from the University of North Carolina.
---
Jennifer Ash
Associate Professor, University of Illinois College of Medicine,
Urbana-Champaign, IL, USA
Jennifer is a vascular and endovascular surgeon who is board certified in both general surgery and vascular surgery. She specializes in the treatment of all forms of vascular disease, but retains a special interest in vascular disease in women, including aneurysmal disease, peripheral vascular disease, and venous disease. She also dedicates a considerable portion of her practice to nutrition and its impact on vascular disease and minimally invasive peripheral vascular treatments in office-based cath lab settings.
She is the U.S. national principal investigator for the LUCY (Evaluation of FemaLes who are Underrepresented Candidates for Abdominal Aortic AneurYsm Repair) registry and has experience as a principal investigator and sub-investigator on several other clinical trials related to aneurysmal disease, carotid artery stenting, IVC filters, peripheral vascular disease therapies, and drug-eluting balloon technology. She has also published several articles in both peer reviewed periodicals as well as textbooks. She is a co-author of The Essentials of Implementing the Next Wave of Healthcare Reform. She is a member of several professional organisations including the Society for Vascular Surgery, the American Venous Forum, the American Medical Group Association, and the Institute for Functional Medicine.e Institute for Functional Medicine.
---
Giancarlo Biamino
Department of Cardiovascular Medicine
Clinica Montevergine Mercogliano Italy
Giancarlo Biamino began his career as a cardiologist. In the 80's, the first uses of endovascular treatment for peripheral arterial disease impelled him to specialize in angiology.
---
Stephen Black
Guys and St Thomas' Hospital London
Stephen was a Consultant Vascular Surgeon and Honorary Senior Lecturer at St George's Vascular Institute, St George's Hospital, London from 2010 until 2014. He also held an Honorary Consultant post at Epsom and St Helier University Hospitals NHS Trust during this time. While at St Georges, in addition to offering a full vascular practice, he established and led the Deep Venous Reconstruction service offering intervention for patients with acute and chronic DVT. This quickly grew to become one of the largest such practices in Europe. In 2014 he was approached by St Thomas' hospital to move and run their Deep Venous and Lymphoedema service.
Stephen specialises exclusively in vascular surgery and has interests in both arterial and venous disease. This includes cover of aneurysmal disease (including endovascular techniques), carotid surgery for the treatment of stroke, treatment of diabetic vascular complications and peripheral vascular disease.
His venous practice is well established and he has a particular interest in this field and is the lead for deep venous surgery at St Thomas' Hospital. He is on the program committee for the European Venous Forum Hands on Workshops (EVF HOW) and the annual Charing Cross Vascular Symposium – one of the largest vascular meetings in the world. He has lectured widely on the subjects of treatment of acute and chronic DVT, has an interest in training and ongoing medical research. He is an examiner for the Fellowship of the European Board of Vascular Surgery.
---
Sven Braunlich
Senior Consultant, Division of Interventional Angiology, University Hospital,
Leipzig, Germany
Sven has been working with Dierk Scheinert since 2002. His focus is on state-of-the-art interventional therapy of all kinds of PAOD, especially lower extremeties, CTO's, CLI and BTK in a high volume centre with more than 4000 interventions per year. His other interest is on all modalities of aortic repair, carotid artery stenting, renal artery stenting and denervation, as well as novel treatment options like drug eluting technology and atherectomy.
He has been a co-organiser of LINC, which now sees 5000 attending from more than 80 countries, and is a member of the faculty and co-organiser of LAP – LINC Asia-Pacific in Hong Kong. He is a live case operator and faculty at leading medical conferences, including LINC, LINC Asia-Pacific, VERVE, VIVA, TCT, NCVH, Cirse, and Charing Cross.
---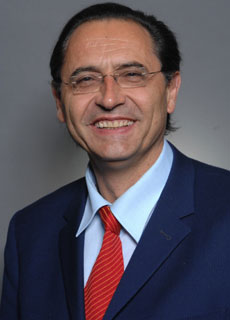 Jacques Busquet
Coordinator Cardiovascular Department
Cinique Chirurgicale Val d'Or Saint Cloud Paris France
In 1988, he set up one of the first endovascular programs in France using peripheral angioplasty and stents. In November 2010, he received the international vascular award "Pioneer in Performance" in New York City during the VEITH Symposium.
In 1992 he co-founded the Council of the International Society of Endovascular Specialists (ISES), and is now an ISES International Ambassador. This Society has 1600 members and is represented in 60 countries.
He is also president of the Val d'Or Vascular Association, a French non-profit organization dedicated to research and development in cardiovascular medicine and runs annually in Paris a successful vascular meeting on vascular diseases, cardio-vascular imaging and endovascular technologies open to cardio-vascular specialists.
---
Koen Deloose
Head of Vascular Surgery Department
AZ Sint-Blasium Dendermonde Belgium
Koen is a vascular surgeon and currently Medical Director of the Diabetic Wound Clinic and Assistant Director of the Department of Surgery and Vascular Surgery at AZ Sint-Blasium Dendermonde Belgium.
As an active researcher, Dr Deloose has authored and co-authored more than 60 peer reviewed medical journals, contributed to more than 10 chapters in orthopaedic, vascular, and endovascular books as well as many posters and papers in conference proceedings. He is a member of the International Editorial Board, Endovascular Section of the Journal of Cardiovascular Surgery and Editorial Advisory Board Member of Endovascular Today. He is also a teacher and proctor for several medical device companies in-hospital and in his co-owned animal lab in Belgium. He is a member of many committees and boards including the Royal Belgian Society of Surgery and Treasurer of the Belgian Society of Vascular Surgery. He is founding President of the Belgium Young Flownmasters, a Belgian working for young and ambitious vascular surgeons.
---
Brian DeRubertis
Assoc Prof Brian DeRubertis UCLA Medical Centre Los Angeles USA
Following his vascular and endovascular surgery fellowship with the Division of Vascular Surgery of Cornell University and Columbia College of Physicians and Surgeons at New York Presbyterian Hospital, Brian joined the Division of Vascular Surgery at the David Geffen School of Medicine at UCLA in 2007, and is an attending surgeon at the UCLA Ronald Regan Medical Center and at the UCLA-Santa Monica Medical Center. His current surgical practice involves the application of the newest minimally invasive technology for the treatment of complex aortic aneurysms, peripheral arterial disease of the carotid arteries and lower extremities, and venous disorders including deep venous thrombosis, Paget-Schroetter's Syndrome, and May-Thurner's Syndrome. He has a particular interest in innovative device technology, and has introduced the practice of percutaneous EVAR and the use of fenestrated aortic endografts to his institution.
He is very active in clinical research on these topics and has presented widely at US and International Conferences. He has also co-authored 13 book chapters and more than 65 peer-reviewed publications in journals that include Surgery, the Journal of Vascular Surgery, Vascular and Endovascular Surgery, Archives of Surgery, Cancer Gene Therapy, and many others.
He is a national Co-Prinicipal investigator on the REALITY Trial, which evaluates the utility of atherectomy and drug-coated balloon angioplasty as a treatment for femoropopliteal disease in claudicants, and has participated in over a dozen clinical trials at UCLA, including the current NIH-funded BEST-CLI Trial for lower extremity revascularization. He is an active member of multiple surgical societies, including the Society for Vascular Surgery, the Western Vascular Society, the Pacific Coast Surgical Society, and the Vascular and Endovascular Surgery Society, among others, and has served as Co-Director of the Peripheral Vascular Course at the annual Transcatheter Therapeutics Conference.
---
Lawrence Garcia
Chief of the Section of Interventional Cardiology & Associate Director of the Vascular Medicine Program
St Elizabeth's Medical Centre Boston, USA
Lawrence Garcia received his training as an interventional cardiologist at the Beth Israel Deaconess Medical Center, Harvard Medical School. Further, continuing with his peripheral vascular training at St. Elizabeth's Medical Center, Tuft's University, Boston, Massachusetts. He then served as the Chief of Vascular Medicine and Peripheral Vascular Interventions for the Florida Heart Group in Orlando, Florida. Dr. Garcia returned to Harvard's Beth Israel Hospital as a full time interventional cardiologist and Director of the Peripheral Cardiovascular Program and Peripheral Interventions at the Beth Israel Deaconess Medical Center as well as the Director of the Interventional Fellowship Program.
This program developed into one of the busiest in the city of Boston, performing over 600 peripheral procedures per year.
His work has largely focused on arterial occlusion-reperfusion models and the efficacy of therapeutic modalities or interventions, with regard to free radical generation or endovascular stenting outcomes. He continues his research interests in a wide variety of studies including acute MI studies, unstable angina studies, interventional trials, peripheral interventional trials, angiogenesis trials, imaging modality studies, and numerous device trials for both the coronary and peripheral circulations. His work has been presented in numerous manuscripts, abstracts, textbooks and textbook chapters.
---
William Gray
System Chief, Division of Cardiovascular Diseases of Main Line Health President
Lankenau Heart Institute, USA
Bill Gray is an interventional cardiologist, board certified in internal medicine, cardiology, interventional cardiology, vascular medicine and endovascular medicine. He previously held the position from 2005 to 2015 of Director of Endovascular Intervention at the Center for Interventional Vascular Therapy (CIVT) New York Columbia-Presbyterian Hospital, prior to joining his present organisation. From 1999 to 2005 he was Director of the Endovascular Care at Swedish Medical Center.
He specialises in cardiac/structural and peripheral arterial disease diagnosis and treatment with a special interest in new, non-surgical modalities for stroke prevention (carotid stenting and left atrial appendage occlusion devices), and research into preventing the reoccurrence of disease following successful angioplasty or stenting. He has also dedicated a significant portion of the past decade of his career to the non-surgical management of mitral regurgitation.
He has been principal investigator for numerous clinical trials, has also been a consultant and device/procedure proctor for numerous medical corporations, a regular conference presentr, and journal reviewer for a number of journals. He is a member of numerous professional organizations, including as a Fellow in both the Society for Cardiovascular Angiography and Interventions and the American College of Cardiology.
---
Osamu Iida
Associate Director of the Cardiovascular Centre
Kansai Rosai Hospital, Japan
Osamu Iida is an established and highly skilled physician with over seventeen years of experience. He has a great deal of experience in the endovascular treatment, specifically vessels of thoracic, abdominal and lower limbs with more than 1,000 cases per year. He also serves as the Chief of Coronary, Endovascular, and Structure Treatments. He was selected Best Doctors in Japan 2016-2017 by Teradoc, Inc.
As a researcher, he has published 35 original papers as a first author and co-authored more than 150 papers. His main research interests are clinical research of SFA treatment using IVUS, research about angiosome (CLI single-site study), various studies which impact many treatment strategies (CLI multicenter study).
---
Ralf Langhoff
Angiology Head of Department Vascular Medicine Academic Teaching Hospital of the Charité-University Berlin Germany
Since 1998 Ralf has been associated with the Department of Angiology, Vascular Centre Berlin and in 2004 was made Head of the Department of Interventional Therapy at the Vascular Centre Berlin, followed by in 2013 he became the Senior Consultant at Department of Angiology/Vascular Medicine at Sankt Gertrauden Hospital, Vascular Centre Berlin and is a member of the Board of Directors. Since 2017 he has been a Board Member of the German Society of Angiology (DGA)
He is a member of the German Society of Angiology (DGA), International Society of Endovascular Specialists (ISES) and the German Society of Internal Medicine (DGIM)
---
Michel Lichtenberg
Chief Medical Director Vascular Clinic
Arnsberg, Germany
Michel Lichtenberg received his medical degree from the Medical University of Dusseldorf in 1999 after his medical education in Dusseldorf and the Texas Heart Institute, USA. He is certified by the German Medical Board in angiology and cardiology, with a certificate of special qualification in interventional angiology. Since 2013, he has been the Chief Medical Director of the Vascular Clinic of Arnsberg Germany, which is one of the largest interventional angiology clinics in Germany. At the Arnsberg Vascular Centre Michel initiated the establishment of a deep venous intervention program which grew to be one of the largest in Germany. The scientific work in the venous and arterial field by Michel and his team is extensively published. He presents his research at conferences around the world. In 2012, he was awarded the Fellowship of the European Board of Cardiology. In 2017 he was elected as Executive Secretary of the German Angiology Society (DGA).
---
Ian Loftus
Professor of Vascular Surgery
St George's, University of London, UK
Ian is President-Elect of the Vascular Society of Great Britain and Ireland and past President of the British Society for Endovascular Therapy. Other roles include Regional Director of the National Aneurysm Screening Programme, past Clinical Tutor for Critical Care at the Royal College of Surgeons of England, Chair of the Vascular Society Committee for Audit and Quality Improvement, lead for the London Aneurysm Quality Improvement Programme, and member of the Department of Health working party on peri-operative care.
He has been involved in the development of the UK National Vascular Registry including publication of surgeon and unit level outcomes for vascular surgery.
He runs a clinical research unit at St Georges Hospital and has a track record in clinical and scientific research into vascular disease. He has published extensively and contributed to numerous books relating to vascular disease. He is co-author of the 2018 European Guidelines for the management of aortic aneurysms.
His major clinical interest is the endovascular management of complex aortic disease and has personal experience of over 500 fenestrated, branched, chimney and thoracic cases.
---
Ross Milner
Professor of Surgery
The University of Chicago, USA
Ross Milner is a board-certified general and vascular surgeon. In addition, he is the Vice-Chair of Clinical and Peri-operative services and serves as Co-Directory for the Centre of Aortic Diseases. He is an internationally recognized expert in the treatment of complex aortic aneurysmal disease and endograft surveillance paradigms and has been a leader in training other physicians in these areas.
He has been the primary investigator on numerous endovascular device trials and currently serves as the co-national principal investigator for the GREAT registry.
A dedicated educator and mentor, Ross teaches medical students, residents, and fellows about vascular disease management, including the use of aortic stents. He has received numerous awards for his teaching and has been recognized as the first master clinician of the Bucksbaum Institute for Clinical Excellence at the University of Chicago. He is also a reviewer for many journals and is an editorial board member for Endovascular Today and Vascular Disease Management.
---
Michel Reijnen
Consultant Vascular Surgeon Rijnstate Hospital,
Arnhem, The Netherlands
Michel Reijnen completed his (endo)vascular training in January 2004 and joined the Rijnstate Hospital in Arnhem, The Netherlands in 2007, where he works in a team of 5 vascular surgeons and 4 interventional radiologists. He is involved in multiple trials in the endovascular area and initiator and principal investigator of various (inter)national multicentre randomized trials and Registries. There is a close collaboration with the University of Twente, Enschede, The Netherlands, in the field of Vascular Imaging and Innovation. He has published over 150 peer reviewed manuscripts and book chapters and is reviewer of several journals and a regular faculty member of several international symposia. As the course director of surgical residents until 2017 and, having organized multiple workshops in the endovascular field, he has a profound interest and experience in surgical training.
---
Timothy Resch
Chairman Vascular Centre
Skane University Hospital Malmo, Sweden
Timothy Resch took an early interest in Vascular Surgery and Endovascular Techniques and started working as a research fellow with Professor Krassi Ivancev in Malmö in 1995. He completed a PhD thesis on endovascular aortic repair in 1999 and continued doing research in the field in parallel with doing training in General Surgery. In 2004 he moved to Cleveland to complete the Margret A Smith Fellowship in aortic surgery under the guidance of Roy Greenberg, returning to Sweden and a consultant position in Vascular Surgery at the Vascular Center in Malmö in 2005. I
He has continued to do research focused on endovascular aortic repair and advanced imaging techniques and is an investigator in several trials in endovascular aortic repair.
In 2008 he became Associate Professor of Vascular Surgery at Lund University and is currently the Chairman at the Vascular Center in Malmö.
He has published numerous peer-reviewed articles and book chapters in the field of vascular surgery and is on the editorial board of several major vascular journals and is a member of the Organizing Committee of Critical Issues on Aortic Endografting – the European Vascular Course.
and has been invited to speak at more than 100 international conferences on vascular and endovascular topics.
---
Mehdi Shishehbor
Director Endovascular Services
University Hospitals Cleveland Medical Center, USA
Mehdi Shishehbor is the Co-Chair of the Clinical Executive Committee, Director of the Cardiovascular Interventional Center, Co-Director of the Vascular Center, and the Medical Director of UH CMC Cardiac Catheterization Laboratory. His area of expertise includes vascular medicine and minimally invasive, catheter-based procedures such as angioplasty, stent grafts, stenting, atherectomy and intravascular ultrasound to treat coronary, carotid, abdominal aortic aneurysms, and peripheral arterial and venous diseases.
He is an expert on minimally invasive approaches to reconstruct lower extremity arteries in order to treat critical limb ischemia and prevent amputation. His work in this area has been recognized locally, nationally and internationally.
Prior to joining University Hospitals, he directed the Endovascular Program at the Cleveland Clinic from 2009 to May 2017 and trained over 40 interventional fellows and over 400 physicians nationally on advanced techniques for limb salvage.
---
Giovanni Torsello
Chief of the Department of Vascular Surgery
St Franziskus Hospital, Muenster, Germany
Giovanni Torsello has, since 1996, been the Chief of the Department of Vascular Surgery at St. Franziskus Hospital Muenster Germany and, since 2008 he has been Director of the Clinic of Vascular and Endovascular Surgery at the University of Muenster. He graduated from the University of Perugia Italy in 1977, completed his residency at the University Hospital Duesseldorf in 1995 and was awarded with a professorship at the University of Duesseldorf in 1995.
Giovanni is a well-respected teacher, researcher and international lecturer. He has authored and coauthored more than 300 articles in prestigious medical journals and is an expert in the treatment of vascular and endovascular diseases. He is Director of the German Vascular Academy and Past President of the German Vascular Society.
His particular fields of scientific and medical interest include treatment of complex disease of the thoracic and abdominal aorta and of the renal and visceral arteries, treatment of the "diabetic foot" and minimally invasive treatment of venous disease.
---
Hence Verhagen
Professor and Chief of Vascular Surgery,
Erasmus University Medical Centre, Rotterdam, The Netherlands
A major part of his vascular fellowship was undertaken at the Department or Vascular Surgery at The Royal Prince Alfred Hospital in Sydney where he developed his special interest in minimal invasive endovascular therapies and, in particular, endovascular aneurysm treatment.
At an early adapter of advanced endovascular therapies, he became an internationally renowned expert in this field. He has organised many basic, and advanced international training courses on EVAR and TEVAR and is the Founder of the Dutch Practical Course (basic and advanced) on peripheral percutaneous vascular interventions for vascular surgeons, in which he still participates as its convenor. He was performed several "first in man" implantations of aortic endografts and is global Principal Investigator (PI) of several aortic stentgrafts.
Hence Verhagen has a special interest in aortic pathology and interventions, including cutting edge endovascular technologies. He has specific expertise in carotid surgery, chronic bowel ischaemia, peripheral interventions and vascular imaging (dynamic, peri-operative and post-processing). He has published widely and is a member of many international vascular societies.
---
Arne Schwindt
Consultant, Department of vascular & endovascular Surgery
St. Franziskus Hospital Münster & St. Elisabeth hospital Beckum, Germany
Arne Schwindt is a vascular surgeon and endovascular interventionist having trained under Professor Giovanni Torsello since 2001 in one of Germanys leading vascular centers. His focus is on critical issues in endovascular therapy as applied to arterial and venous pathologies spanning carotid artery disease including CAS, pedal arch interventions, aortic disease, acute and chronic DVT treatment, endovascular AV-access creation, PAD revascularization and embolization. He is a frequent live case primary operator and has participated in such transmissions from numerous international meetings including LINC, CharingX, TCT and JIM.
Arne is a pioneer in intravascular image guided treatment of PAD. He has recently performed the first-in-man OCT-guided atherectomy in distal BTK vessels.
---